In the NW it Rains and it Rains and it Rains
Film between glass on ply shelves, backlit.
A photographic work which consists of 12 pieces that have been made using 'offcuts' of found footage relating to the North West of England and photographs I have taken, printed onto film and layered. Each image is made up of two layers of film overlaid with one-another and held in place between glass. They all have a certain feeling of the period in the region when I was growing up there. The film is 4:3 ratio and the glass is 16:9 ratio, so the past is literally framed by the present. They represent fragmentary and brittle memories that I hold and also relate to wider political and celebratory thematics in the region.
Date

2020
Size

320cm x 12cm & 160cm x 12cm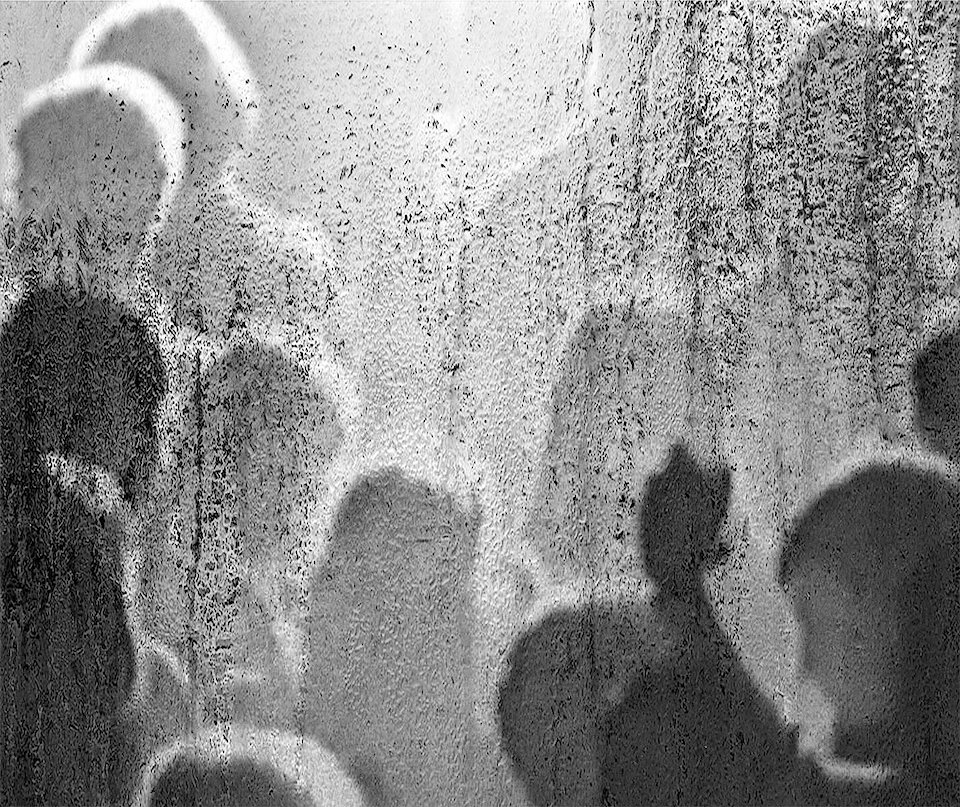 Scanned film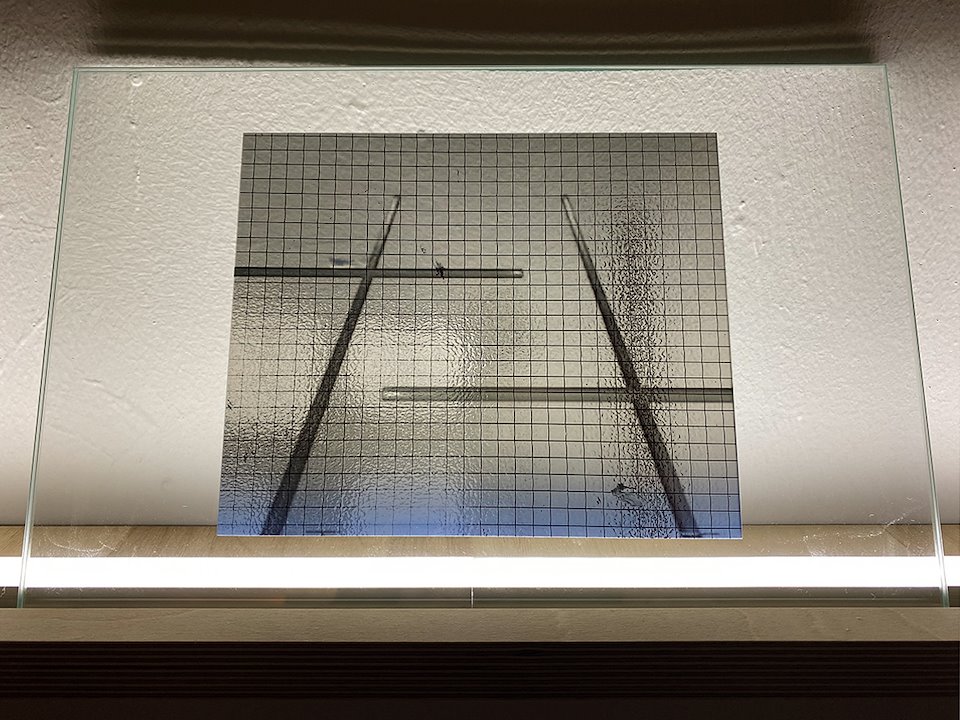 Close up of installation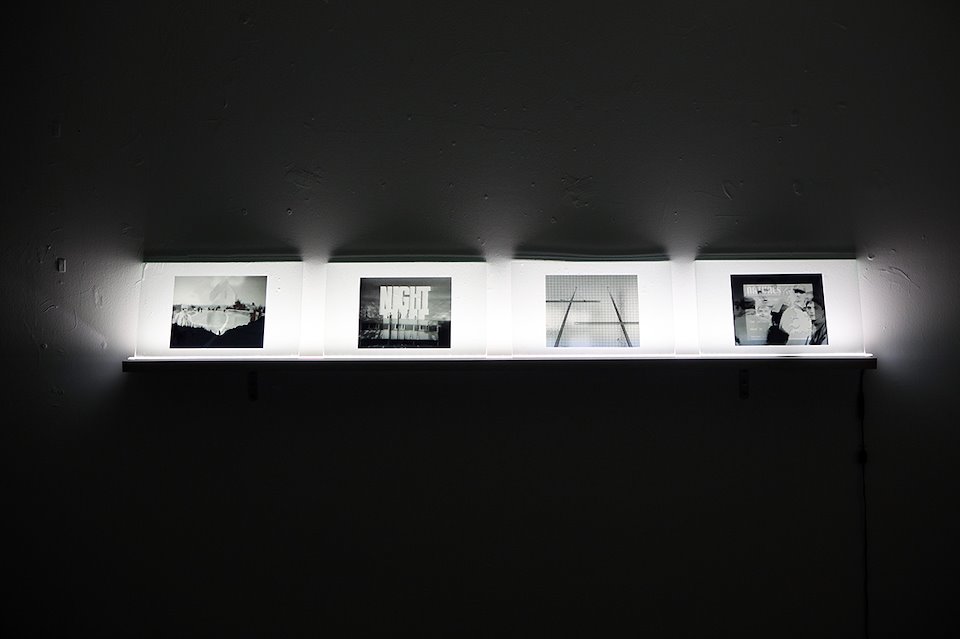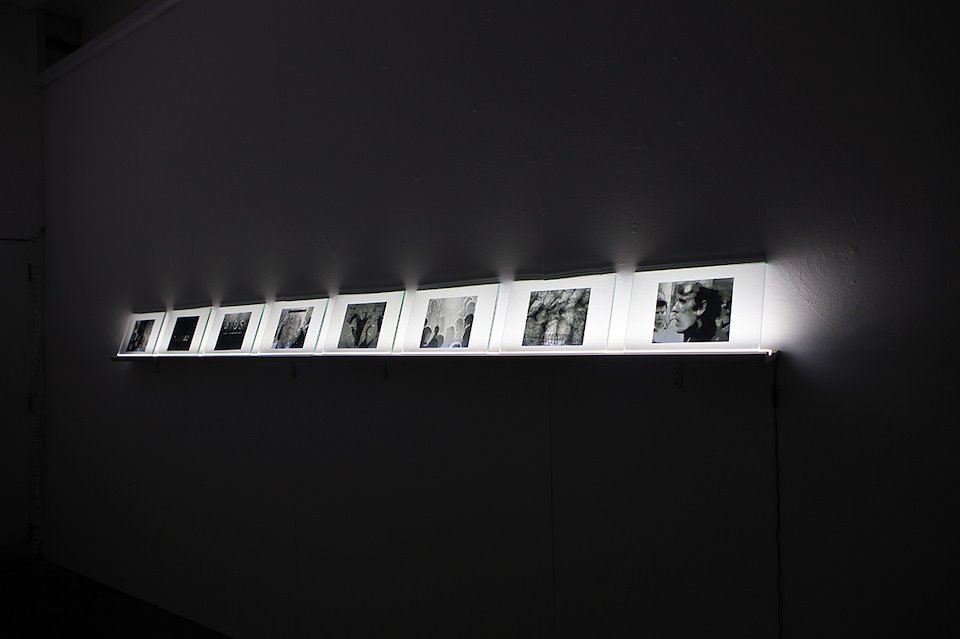 Installation at OUTPUT Gallery, Liverpool.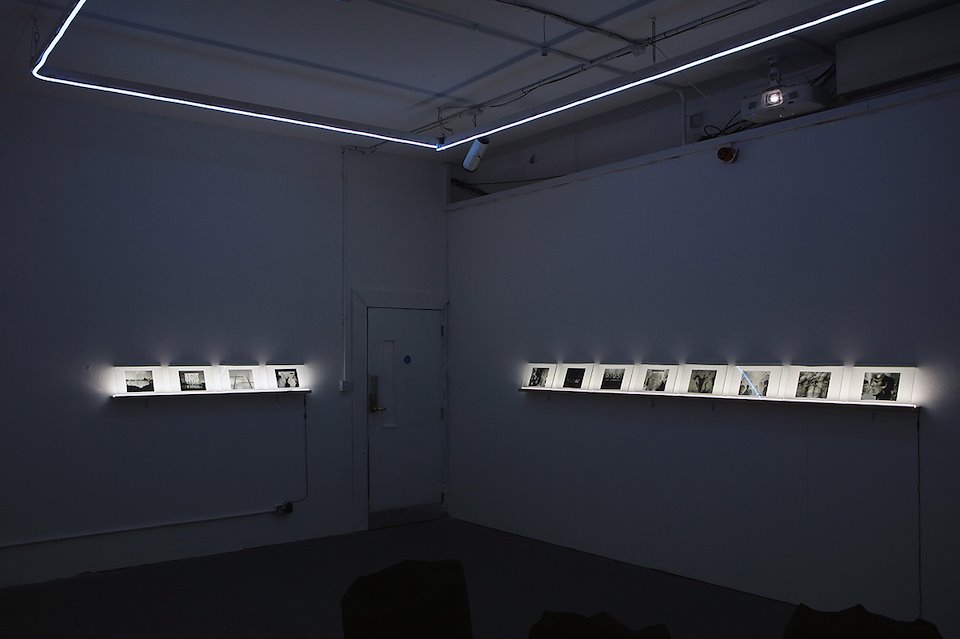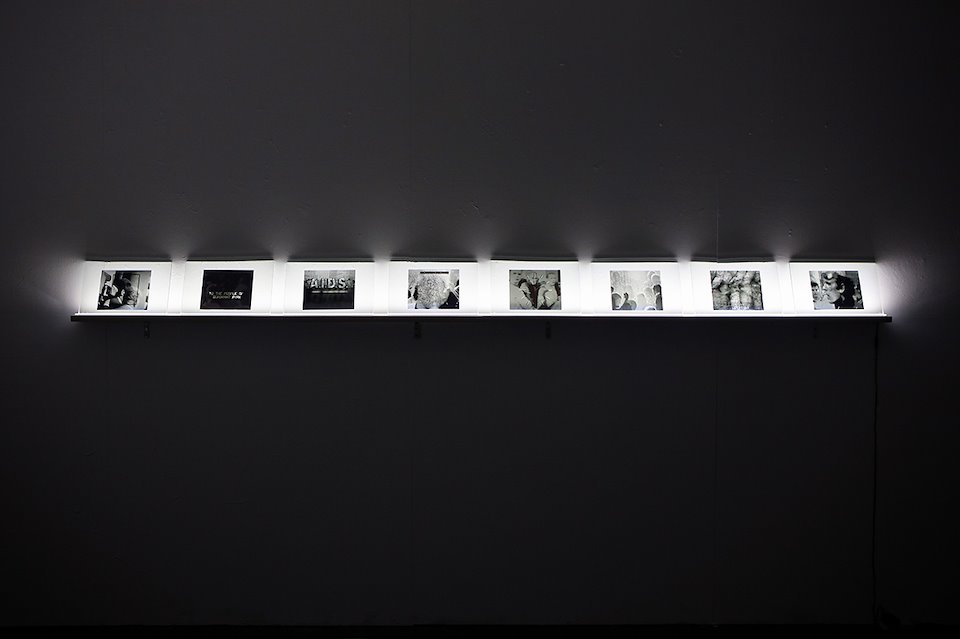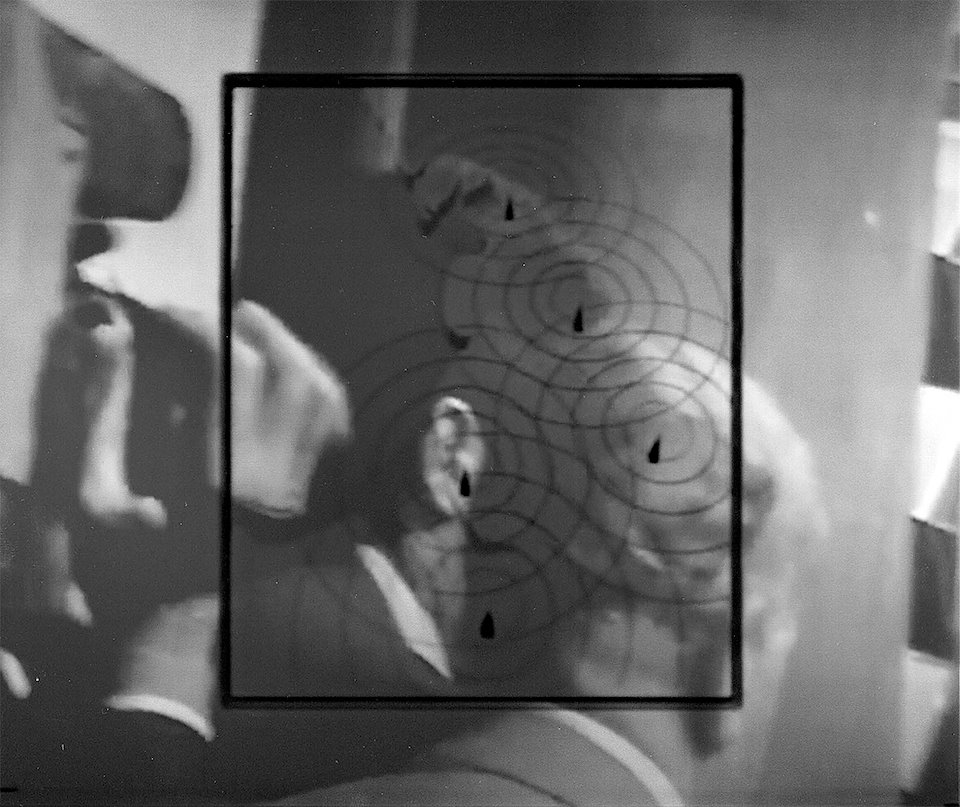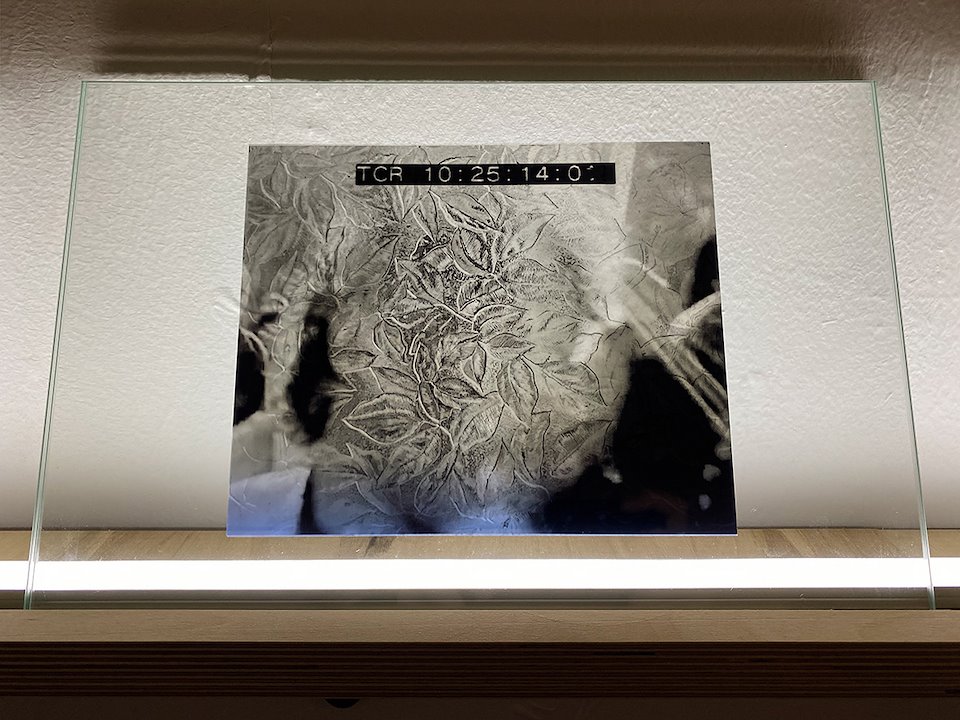 Previous
Where Were You When It Was Shit?
Next
The Florence of Essex